I know how to change my life, so I can help you change yours!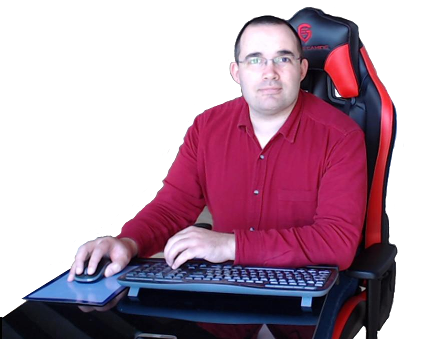 Before becoming a Digital Nomad, I used to have a job... For a couple of years. That was over fifteen years ago. As you might have guessed, I just couldn't stand it... Working all my life to build somebody else's dream... I ain't nobody's slave!
I haven't had a normal job since 2002. During that time I have searched... Failed... Over and over again... That's ok - each failure is nothing more than an opportunity to learn!
So, call me whatever you want... I am not "normal" and I am proud of it! I don't live like everybody else, I don't think like everybody else, I don't behave like everybody else. Story of my life... Even as a kid I was branded "different".
In 2017 I finally began to understand how to do this online stuff the right way... And it isn't that complicated, I just wish somebody had told me sooner! All through 2018 and 2019, I kept learning, accumulating small successes one after the other, and improving my online business. It is finally time for me to start enjoying my life and living my passions!
Let me be, for you, that guiding light that I so deerly missed for so many years...
Having a J.O.B. is the modern form of slavery!
I have broken my chains... Could you break yours?
I can make you benefit from my knowledge and experience. I can guide you. But I can't make you. So... Can you break your chains?

Sure, you can - if you want it bad enough!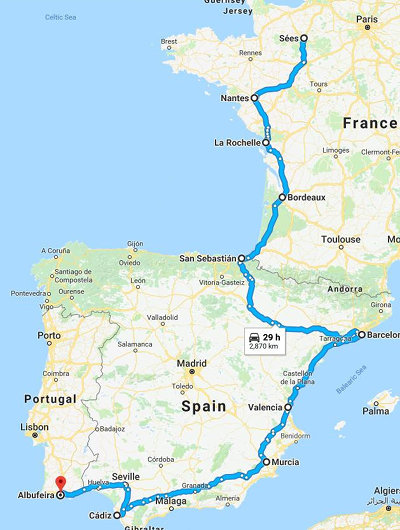 The trip
My "road to freedom" will take me through France and along the Mediterranean coast of Spain all the way to Andalusia and Algarve (in the south of Portugal) where the sun always shines and it never freezes.
I will leave from Normandy - a lovely place during the summer, so 4 months a year - in September 2020. I expect to be through the Pyrreneans before the end of the month, in order to reach Malága in Spain long before it gets cold up north.
Before that time though, I need to get ready - this means getting all the equipment necessary, testing it, learning to use it, acquiring skills that are going to be essential for this once in a lifetime experience... And I will show you all this in the process, we will learn together!
I will also show you how I do to generate an income online, I would never get into such an adventure if I didn't already have these skills! This is something I don't need to learn... Anymore. I don't need to be somewhere in particular, I can work from anywhere in the world as long as I have an Internet connection, that's what I call freedom!
As I always say, if I can do it, you can do it...